Leadership Mastery For Business Success
A great business starts  with the excellent leaders.  With correct leadership coaching in Sydney, you can ensure your team achieves its full potential. The Executive Master Class is a program dedicated to developing the core leadership and interpersonal skills of your top talent so they can get the best out of themselves and their people.
Leadership training and development in Sydney will complement any existing executive development and leadership program you may already have running, or become a stand-alone program for executive talent development program depending on your needs. The coaching material is derived from recent research findings in positive psychology. It is a unique approach to professional development that unashamedly focusing on high level skill development over longer periods of time; specifically 10 sessions.
THE COURSE CONTENT
The Executive Master Class focuses on the following core competencies
Personal Effectiveness
Interpersonal Effectiveness
Leadership and Visioning
THE OUTCOMES
People who complete the leadership training and development program in Sydney can expect the following outcomes:
Understand and experience personal effectiveness, relationship management team building and leadership.
They will know how to grow and develop their own personal effectiveness and that of their team.
Understand relationship psychology and how to maximise complementary relationships and minimise combative relationships within the work place
They will understand group psychology and how to avoid the traps and pitfalls that cause un-necessary drag on productivity, group cohesion and synergies.
They will be introduced to the model of high level communication skills enabling them to communicate with more influence and, therefore, improve synergies.
They will be introduced and gain experience with advanced conflict resolution skills in order to reduce, resolve and in many cases eliminate work place conflict improving productivity and flow.
They will be introduced to and gain experience of positive problem solving, which will allow them to formulate robust solutions more effectively and with more efficiency.
They will be introduced to the psychology of highly effective teams and how to create one.
They will be given an introduction to leadership psychology and how to enhance their leadership skills in the workplace and inspire greater compliance and staff engagement.
They will learn the key personal and interpersonal strategies for highly effective teams
They will have access to a professional coach for ongoing skill development
THE FORMAT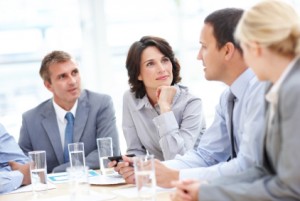 The Executive Master Class program follows around table coaching format to encourage open discussion and maximum participation and learning process.  The groups for leadership coaching in Sydney are small (between 6 - 8 participants) to maximise learning and coach client time.  The coaching sessions can be 2 hours or 3 hours depending on your availability and learning requirements.
No prior learning is required.  During leadership training and development the participants will be taught a framework of understanding and strategies that focus on effective leadership, personal and interpersonal management skills.  They will then be required to apply these understandings and strategies in their work practice to consolidate the learning process each week and report back in the following session.
Each leadership coaching session in Sydney will be broken down into a review of the weeks, with participants learning using examples and open discussion under the supervision of a professional coach.  Then there will be the introduction of the next unit of information followed by open discussion.  Once the participants have a thorough understanding of the information, they will then work with me to work out how they will apply their new insights and what their expectations might be. These personal case studies will be discussed and analysed at the following session to enhance the learning outcomes before the next unit of information is delivered.  The case studies provided by the participants undergoing the leadership training and development program will be augmented by case studies derived from my coaching practice and research.
Unlike most coaching programs, leadership training and development in Sydney is run over 10 sessions. Initially the training sessions are a week apart.  As the participants become comfortable with the information the sessions will be spread out to fortnightly to allow the participants to have plenty of time to gather examples and to apply their learnings to their work place.
TWO TYPES OF EXECUTIVE MASTER CLASSES
The first program is a predefined program run over 10 sessions called Navigating the Corporate Landscape.
The other type of leadership training and development programs I run are tailored programs. Again, they are focussed on developing high levels of skills in core leadership and management competencies.  While the material contained in the course comes from contemporary research, you decide the area of study that you want your people to cover.
For example, you might wish to have the class dedicated to developing high level communications and or conflict resolution.  You might be interested in having your people learn how to build highly effective teams, or you might require them to participate in a program of leadership and influence.
Whatever your needs, I will be able to develop a master class program in Sydney that suits your requirements
WHO CAN PARTICIPATE?
A leadership training and development master class is targeted at your best talent. It is as the name implies is for executives who need to develop a very high level of skill in either a specific area or more broadly across vast range of key effectiveness and leadership competencies.
Attendees of leadership coaching must be confident, they must be managing a team of people, able to express themselves clearly, have good level of conflict resolution skills, are well organised and capable of learning at a fast pace. The most common executive level to attend one of my master classes is VP. Though people below this level are welcome as long as they meet the above criteria.
Not all attendees will be asked to stay on over the course of the program. Some will find the work too difficult, or may not be ready for the level of learning that will be required of them.
WHEN?
The Master Class concept is dedicated to effective, long term and lasting learning. With that in mind, it is an ongoing program attendees will participate in 10 sessions over the course of 12 weeks.
ONGOING MASTER CLASSES
Once leadership training and development is completed, successful attendees will be invited to join an ongoing group dedicated to mastery of leadership skills.
LOCATION
Master Classes are run at a venue that is convenient to you and your people.  It could be in a meeting room at your offices or at a venue of your choosing.  Why do I run these
COSTS
Unlike most programs that are run on a per person per session basis, The Executive Master Class programs are a fixed fee based on the number of sessions.
I offer a fixed fee contract because of the ongoing nature of the program to keep the costs of the leadership coaching course affordable for Sydney businesses. For more details on the price, please don't hesitate to contact me on my office number 9003 0920
WHAT DO I HAVE TO DO TO GET A PROGRAM SET UP IN MY COMPANY?
Call to discuss how a Master Class leadership coaching program, may work for you  or your company.  Or if you like simply email me your questions and I will reply ASAP.
PHONE        
9003 0920 

         EMAIL    

jim@jimoconnor.com.au