Master Leadership, Master Business & Career
---
Develop yourself, your people, teams & leaders in the four critical areas of effective leadership & your business & career will thrive
Comprehensive, personalized, solutions that go right to the heart of effective, leadership
We are able to help you, your business or your leadership and executive teams create greater influence and deliver superior results because our performance development solutions are:
Comprehensive: Our programs address all 5 critical areas of optimal performance
Personalized: All our programs are tailored to suit the your needs & how you learn best
Built on Science and Research: Our solutions are built on 5 key performance sciences
Affordable:  Our programs are of highly effective and very affordable
Measureable:  You will be able to measure improvements in real time
Effective:  Above all our programs are effective and will deliver lasting improvements
We help you cut through the confusion & noise so you can be certain, confident & develop greater influence.
What Our Clients Say About Us
---
"Jim is the Answer to all the hard questions! Jim has a wealth of wisdom and an incredible way of projecting his thoughts and education onto me in a way that i could understand and follow. He is a personal resource I could not do without. I absolutely recommend Jim to anyone."




Craig Spence
National Relationship Manager
Consult Australia
---
---
"I have worked with Jim on a number of projects and have found him to be an excellent leadership coach. Clear and insightful, his advise is structured, relevant and respectfully delivered. He doesn't give fluffy-duck advice- if you're serious about understanding and applying leadership, he will walk you through the mechanisms that are most effective and mindful in practice"
Anna Marie-Yip
Change Analyst
PCEHR at NEHTA"
---
---
"I and members of my team have been working with Jim O'Connor for over 3 years. Jim has helped me turn some of the most challenging relationships into mutually beneficial and effective ones. His self assessment tool helps people focus on key areas they need to develop. Jim's knowledge of relationships and communication makes him a highly effective business coach who delivers positive outcomes."
David Boldeman
National Sales Manager
Allure Media
---
The Professional Effectiveness Audit
Our exclusive Professional Effectiveness Audit allow you to measure your effectiveness and capabilities across [TK] critical skills in three categories. It produces a customised report containing details of your strengths, weaknesses and opportunities for improvement.
Quickly and accurately identify your strengths, weaknesses and area for development
Receive a complete report that highlights where you need to focus to grow capabilities quickly
Establish a plan for developing your professional effectiveness so you can accelerate your results
Establish a benchmark and measure your progress
Download The Optimal Performance Framework for Successful Businesses & Careers
The Optimal Performance Framework will show you how to build high performing businesses and careers quickly, effectively and with the least cost in time and money.
In the Framework you will learn:
How to achieve more with fewer people by developing effectiveness throughout your business
How to optimize performance, increase morale & cohesion, whilst decreasing conflict & burnout
The principles, skills & strategies that optimize business growth & performance
How to assess the current level of effectiveness of your key people and develop their abilities
How to develop a culture of optimal performance so your business and career can thrive
About JIM O'CONNOR - COMPLETE PERFORMANCE.
Jim O'Connor is an authority on the science behind the performance of individuals, teams & leaders in organisations.  His programs are built on research and have helped many business owners, human resource and change managers, leaders and executive teams achieve their career goals, companies develop high performing teams, individual executives excel, leaders become masterful and organisations develop a culture of optimal performance.  He commonly works with senior executives and leadership teams from some of the world's top tier companies.  He is also the CEO of a successful coaching company with clients around the world. 
Jim's expertise is in developing highly skilled, highly capable leaders and senior executives who are authentic and effective and then helping them to grow a culture of optimal performance within their organisation from the individual, through the teams, right up to the leadership group. Using science, psychology, skills and strategies of optimal performance he will teach you how to get the best out of yourself, your people, your leadership and your teams.
He will help you and your business succeed in the business world in an authentic yet highly effective way without losing your soul to the corporate machine. He will show you how to navigate life and career and get the best out of both. His programs are tailored to suit your requirements and create real and lasting learning outcomes.
He has a Master's degree in Applied Psychology, plus more than a decade of experience working as an executive career coach. Jim is also a clinical psychotherapist, giving him a detailed understanding and insight into the motivations, behaviors and objectives of people in workplace situations. This allows him to identify the underlying causes of common workplace performance problems so he can develop techniques and strategies to assist in overcoming them.
Jim uses a balanced, directive and outcomes focused approach. He has a wealth of knowledge, education and experience that enables him to help you find the answers and the strategies will work best for you in your situation.
Working either one on one or with groups, Jim teaches business professionals how to be personally effective, how to build highly effective teams and also how to be an influential leader with his carefully designed executive career coaching and extensive range of training solutions.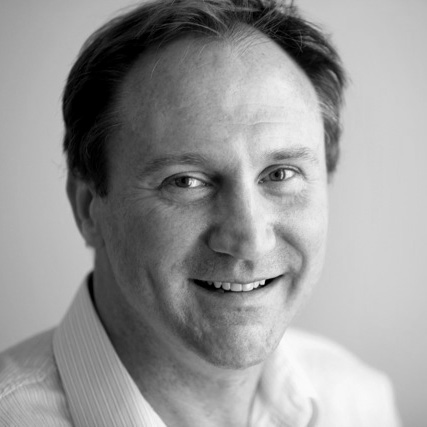 Email:

Phone:

LinkedIn:

Facebook:

Twitter: