AUTHORITY ON OPTIMAL PERFORMANCE

Jim O'Connor is an authority on the science behind the optimal performance of individuals, teams & leaders in organisations.  He is the author of Navigating the Corporate Landscape, the founder of the Leader Performance Master Class Program as well as the creator of the Optimal Performance Framework and the Professional Effectiveness Audit.  
Jim's expertise is in developing a culture of optimal performance within an organisation from the individual executive, through the teams, right up to the leadership group. Using The Optimal Performance Framework he will teach you how to get the best out of yourself and your people, your leadership and your teams.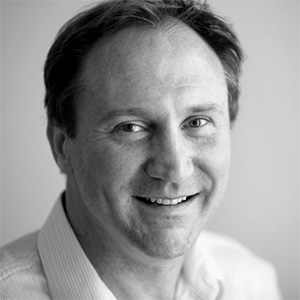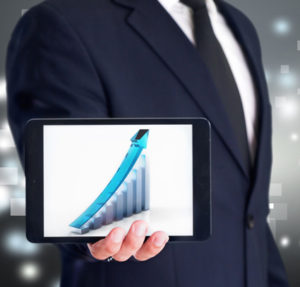 HELPING BUSINESSES GROW BY DEVELOPING HIGHLY EFFECTIVE INDIVIDUALS, LEADERS & TEAMS
I have helped many business owners, human resource and change managers, leaders and executive teams maximize their performance, and deliver better, faster, easier results, with less waste in time, money and effort by developing their effectiveness in four core areas of performance.
A BALANCED APPROACH WITH PRACTICAL STRATEGIES
Jim uses a balanced, directive and outcomes focused approach. He has a wealth of knowledge, education and experience that enables him to help you find the answers and the strategies will work best for you in your situation.
Working either one on one or with groups, Jim teaches business professionals how to be personally effective, how to build highly effective teams and also how to be an influential leader with his carefully designed executive career coaching and extensive range of training solutions.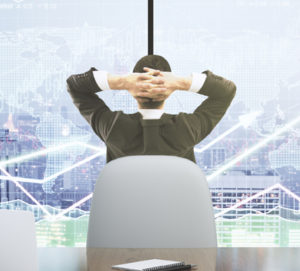 PROGRAMS BUILT ON SCIENTIFIC RESEARCH
---
The programs I run are based on four key areas of scientific research.  Neuroscience, Behavioural science, social science, relationship science and performance science. 
---
Focused on the Four Foundations of Effectiveness
---
---
Personal Effectiveness:  
---
Become confident and efficient., know what to do in any given situation
Develop a reputation for getting excellent results, improve your composure under pressure.  Massively improve decision making and strategy formulation.
---
Relationship Effectiveness:
---
Master Relationships, become confident working collaboratively and effectively with all types of people even the most difficult. Learn how to maximize cooperation and reduce conflict.
Learn how to communicate with clarity and influence.
---
Team
Effectiveness:
---
Learn how to create highly cohesive, high performing teams.Develop a culture of optimal performance.
Become a highly valued member who works seamlessly with others.
---
Leadership Effectiveness:
---
Become a highly effective authentic leader capable of inspiring the effort and engagement of the people you lead. Establish the values and strategies that enable you to be influential and capable.
Learn how to communicate with clarity and influence.
HIGHLY EXPERIENCED & EDUCATED
He commonly works with senior executives and leadership teams from top tier companies.  He has helped businesses and companies in finance, banking, sport, law, accounting, grow and build better performance through effectiveness.  He has a Master's degree in Applied Psychology, He also has more than a decade of experience helping businesses and business professionals in large global companies, or privately owned organizations, as well as small to medium businesses, grow and succeed more easily.  Jim is also a clinical psychotherapist, giving him a detailed understanding and insight into the motivations, behaviours and objectives of people in workplace situations. Knowing this allows him to identify the underlying causes of common workplace difficulties and to develop techniques and strategies to assist in overcoming these challenges and achieving optimal performance in the individual, the team, and the company.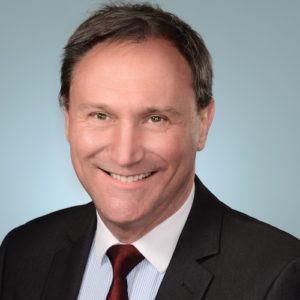 I FOCUS ON LASTING LEARNING OUTCOMES FOR YOU & YOUR TEAM
The first step in developing highly effective coaching, mentoring or training relationship is to accurately understand the needs of you and or your team. Any program that I develop is tailored to the needs of you or your team and how you work and learn best. You'll find when you work with me I am straight forward, I don't use hype and I don't use set-piece programs which may or may not fit for you. I work out what you or your team needs,  and your way of learning so I can develop and deliver a program which will be effective and produce lasting results.
Call and book a Free Short Phone Consultation and find out how I can help you achieve the results you want.
TAILORED COACHING AND PROFESSIONAL DEVELOPMENT SOLUTIONS
I believe that the best programs are designed with the client in mind.  I don't believe in off the shelf programs that are designed with "typical" needs in mind - I work with you to determine your unique requirements and then to tailor a program which will satisfy your needs.  This process is simple and straightforward.  After a few discussions I will put together a plan that will work then present it to you.  We then work together to adjust the program and ensure it is suited to your requirements and then we are ready to go.
DEVELOP YOUR TALENT
The key to your own success and or the success of your team is to identify and develop talent. Either through one to one coaching or through a professional development program targeting your training requirements.
TEAM BUILDING
One of my most pleasurable experiences when working with executives are team building programs. Many programs claim to be "team building", but instead focus on adventurous experiences. I find that the learning results of these activities are often unreliable. My programs instead focus on building essential knowledge and skills in core team competencies.
If you or your team want to become more effective, cohesive, positive; if you or your team want to learn how to master communication, create positive relationships, resolve conflicts easily and improve morale; if you or your team want to become more inspired, creative, engaged, optimistic and enthusiastic both professionally and personally I can show how.
MASTER CLASSES
For professional leaders, I have developed my Master Classes Program. This program is designed and intended for small groups of executives who are interested in ongoing professional development. The program takes place over a number of months, with the group meeting regularly to learn new skills, enhance existing knowledge and strategies as they learn to master all the skills required for ease of success in the corporate world.
LEADERSHIP THROUGH RELATIONSHIP
To be a masterful and inspired leader requires vision, a deep understanding of people and how to work through relationships to get the job done.  Many leaders make the mistake of using self-limiting strategies.  The Leadership Through Relationship program shows you how to inspire a following, manage the hiccups effortlessly and keep driving to the goal.
LEARN HOW TO CONFIDENTLY NAVIGATE THE COMPLEXITIES OF MODERN ORGANISATIONS MORE EASILY THAN YOU EVER THOUGHT POSSIBLE
In today's hyper-competitive world it's not enough to rely on hard work, brute force, or control strategies to get what you want. Used alone these approaches will always become self-limiting. If you want to navigate the complexities of modern organizations with ease, without getting caught in pointless dead ends or fights it is essential to master group psychology. If you want to get the most out of your personal and professional relationships, become more influential, become an effective communicator and resolve conflict easily you must master interpersonal psychology. If you want to become more engaged, more confident, optimistic, creative and effective in life and career you have to understand and implement master positive psychology. That's how I can help, I can show you how.
EXPERIENCE AND EDUCATION FOR A TAILORED APPROACH THAT WORKS
For more than fifteen years I have personally worked with hundreds of executives from all levels of business; many from some of Australia's top 100 companies as well as executives just starting out in careers.  I have also completed more than a decade of study in group psychology, interpersonal psychology and positive coaching psychology.  My experience working with executives combined with my studies has given me a unique insight into the problems facing executives today and helped me to develop the simplest, most effective ways to solve those problems.
EDUCATION
Masters Degree in Applied Psychotherapy University, Technology Sydney, (U.T.S.)
Science degree majoring in Anatomy/Psychology, Sydney University (U.Syd.)
Post Graduate diploma in Clinical Counselling, Australian College of Applied Psychology (A.C.A.P.)
Advanced Post Graduate Certificate in Clinical Hypnotherapy. Academy of Applied Hypnosis (A.A.H.)
Post Graduate Diploma in Chiropractic/Health Sciences. Sydney College of Chiropractic (Syd College of Chiropractic)
Certificate IV in Work Place Training and Assessment, Australian College of Applied Psychology (A.C.A.P.)
Certified Founding Coach (Accelerate Global)
STATEMENTS OF ATTAINMENT
Counselling and Life Skills Coaching, Life Care Family and Counselling Services
Communications Training,  Life Care
Conflict Resolution/Mediation and Negotiation (A.C.A.P.)
Strategic Management and Planning (A.C.A.P.)
Leadership and Visioning (A.C.A.P.)
Presentation and Training (A.C.A.P.)
NLP 1 (A.C.A.P.)
Business Management (Powerful Practices, Practices)
Additional Extensive Training
Meditation and Stress Management (Self Communications)
Presenting for TV (TV Pro Global)
Acting for Camera, Antoinette Blaxland (NIDA, Private and group lessons)
Acting and Performance (Private Lessons NIDA Bill Pepper/Antoinette Blaxland)
Business Management and Marketing (Powerful Practices)
Sales (Sandler Method Nu Skin Australia)
Personal Development Training
Presentation training
Acting and Stage Performance
Stress management
Meditation
Interpersonal communication
Peak Performance
Time Management
Goal Setting and Performance
Sales and Marketing
Unleash the Power The Fire Walk Experience
MEMBERSHIPS AND ACCREDITATIONS
Accredited Founding Coach (Accelerate Global)
Accreditation with the Royal Australian College of General Practitioners, Hypnotherapy (R.A.C.G.P.)
The Psychotherapist and Counsellors Federation of Australia (P.A.C.F.A.)
The Counsellors and Psychotherapists Association of New South Wales (C.A.P.A.)
The Australian Association of Cognitive Behavioural Therapists. (A.A.C.B.T.)
EXPERIENCE
Effective Authentic Leadership Facilitator Women In Leadership Summit (Liquid Learning Group)Featured Speaker Women In Leadership summit (Liquid Learning Group)
Master Class Facilitator JP Morgan (Jim O'Connor Coaching and Consulting)
Director and Principal Coach Jim O'Connor Executive Coaching
Business and Executive Coach (Accelerate Global)
Business and Executive Coach (Clear Day Consulting)
Clinical Psychotherapy (Clear Day Consulting)
Clinical Hypnotherapy (Clear Day Consulting)
Clinical Counsellor (Clear Day Consulting)
Clinical Experience Clinical Chiropractor (Advance Back Care)
Founding Director Clear Day Consulting
Lecturer in Clinical Neurology (Sydney College of Chiropractic Macquarie University)
Anatomy Tutor (Cumberland College of Health Sciences)